GAMING
Welcome to Bohemia, 1403. You are Henry, son of a blacksmith from the the town of Skalitz.
And now thanks to Warhorse Studios you can experience the day to day tribulations of Henry in the medieval life simulator of Kingdom Come: Deliverance.
I might be getting older but the pace of Kingdom Come: Deliverance suits me perfectly. It may get close to tedium at times but the fact that even Fast Travel isn't really that fast is refreshing, and it even gives me time to grab another handle of Mead whilst travelling…
Hardware Reviews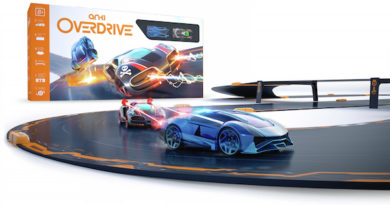 While not being directly game related Overdrive does have distant relations and while not really being hardware, it really is kind of hardware.
Overdrive is a perfect marriage between powered model car racing and the app driven world of today. You can't shake a stick without finding 'an app for that' and Overdrive has embraced this culture.